Hillary Gibson Named Marketing & Communications Manager of Big Sur Marathon Foundation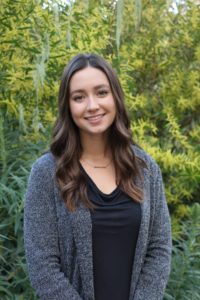 Peninsula native brings creative vision to non-profit organization
February 28, 2018 – MONTEREY, Calif. – Hillary Gibson, a Pacific Grove native and experienced marketing professional, has been named the new Marketing & Communications Manager of the Big Sur Marathon Foundation. Gibson recently returned to the Peninsula from the North Bay, where she was the Event and Marketing Manager for Destination Races, a property of Motiv Sports.
Her new role centers on marketing, communications, public relations, and media for the 501(c)(3) Big Sur Marathon Foundation and its four annual events: The Big Sur International Marathon, Run in the Name of Love 5K/2K, Salinas Valley Half Marathon, and Monterey Bay Half Marathon. Gibson aims to strengthen the foundation's digital presence and engage participants, sponsors, charities, and all local entities in meaningful ways, both online and out in the community.
"It's an honor to join the Big Sur Marathon Foundation at such an exciting time in its history," Gibson said. "I've been given the unique opportunity to help shape the organization's vision moving forward and make important decisions about our role in the community."
Gibson replaces Julie Armstrong, who retired after more than 10 years with the organization, and amidst a robust rebranding effort and just nine weeks before the 33rd running of the Big Sur International Marathon on April 29th. Other upcoming events open for registration include the Run in the Name of Love 5K/2K on Sunday, June 17th (Father's Day) and the Salinas Valley Half Marathon on August 4th. Registration for the late-autumn Monterey Bay Half Marathon, which follows the coastline Gibson grew up running, opens April 2nd. The 2018 race date is November 11th.
"We are excited that Hillary has agreed to join our team," said Doug Thurston, Executive Director and Race Director of the Big Sur Marathon Foundation. "She brings a keen eye for social media and branding along with road race experience."
Gibson brings with her 7 years of marketing and communications experience in the health and wellness industry. She attended Pacific Grove High School prior to graduating from UC Berkeley with degrees in English and Public Policy in 2013. Currently, she resides in Monterey with her fiancé and two dogs.
For more information, visit http://www.bsim.org