Partner Organizations
California State Parks

 is responsible for almost one-third of California's scenic coastline and includes 280 parks, beaches, trails, historic sites, wildlife areas and off-highway vehicles areas. The Monterey Bay Half Marathon ends at the

Custom House Plaza-Monterey Historical Park

.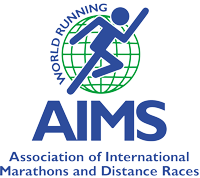 AIMS is a member-based organization of more than 380 of the world's leading distance races, from over 100 countries and territories.  Their objectives are:
To foster and promote distance running throughout the world
To work with the International Association of Athletic Federations (IAAF) on all matters relating to international road races
To exchange information, knowledge and expertise among members of the association
To learn more about AIMS click HERE.
The premiere running club of the Monterey Peninsula welcomes runners of all ages and abilities. Members are treated to group runs, free pizza parties and social events, a group email with local running news and advice, a 20% shoe discount at Treadmill and more. The WNLR's also administer a college scholarship fund for Monterey County high school runners.
Since 1983, The Treadmill has held a tradition of a friendly, community driven, service oriented running, hiking and athletic-leisure apparel store.The Treadmill is also known for providing high quality,prescriptive shoe fitting services and leading technical apparel to athletes of all skill levels. The Treadmill is located at 111 Crossroads Blvd. in Carmel (just off of Rio Road).
Locally owned and operated, Fleet Feet Sports Monterey is more than a store where you can shop for shoes and apparel. Fleet Feet is a resource for running, walking, and general fitness needs. Fleet Feet is located at 472 Alvarado Street in Monterey and are open Mon – Fri from 10 AM to 7 PM, on Sat from 10 AM to 6 PM and on Su from 10 Am to 5 PM.
Local Races 
Rio Resolution Run
When: Annually, on New Year's Day at 9 AM
Where: In front of the Rio Grill at the Crossroads Carmel shopping center on Rio Road in Carmel
What: A 10K run and 5K run/walk through the street of Carmel and along famous Scenic Drive. Following the race, enjoy a free brunch and random drawing in the field adjacent to the Crossroads parking lot.
Fiesta Mountain Run
When: Annually in August
Where: Garland Ranch Regional Park, Carmel Valley, CA
What: A 7.7 mile trail race and a 2.24 run on the lower flat loop of Garland Park
Spreckels 4th of July Run
When: Annually on the 4th of July
Where: Spreckels, CA
What: A 10K and a one mile kids' fun run followed by a 4th of July parade and celebration in the park
Stevenson Run in the Forest
When: Annually in October
Where: The Stevenson School, Wilson Field, Pebble Beach, CA
What: A 10K run and 5k run/walk on the roads of Pebble Beach. The 10K includes an oceanfront stretch along scenic 17-Mile Drive. Entry includes a post-race buffet breakfast.
Big Sur River Run
When: Annually in October
Where: Pfeiffer Big Sur State Park
What: A scenic 10K run or walk through the redwood and oak groves in the park